www.pothpirates.com
---
Old Coach Friday Night Football Texas
This magazine says of the Pirates:
Lists the Pirates as the 17th best team in class 3A statewide.
The Word: Quarterback Thomas Krawietz ran for 1,958 yards and 24 touchdowns last year in leading the Pirates to a 10-3 season. Krawietz, a senior, returns to man the offense for Poth as the Pirates go into the season with high hopes. Krawietz is a two-way player and also had four interceptions on defense. Another two-way player Koby Pruski had 828 yards rushing as a full-back and 108 tackles on defense last year. Pruski will be one of the many senior leaders on a team that is heavy on upper classmen. Senior offensive linemen John Waclawczyk and Marcos Guevara were both all-district picks last year and will help hold things down in the trenches. Junior linemen Miguel Gutierrez and Luke Alexander are both two-way players and will help on both sides of the line for the Pirates. The Pirates have all the makings to make another run in the postseason, expect them to pick up where things left off last year.
The magazine predicts the Pirates will defeat Tidehaven, Banquete, and Dilley in the playoffs, before losing to East Bernard.
---
Dave Campbell's 2014 Texas Football
It's that time of year again, so here is what this year's football annual magazine says about the 2014 version of the Poth Pirates:
Coach: Andrew King. Lettermen R/L: 14/7. Starters returning O/D: 7/8. 2013: 10-3 2A DII regional semifinalist/7-0 district.
Players to watch: QB Thomas Krawietz (5-10, 170, 4.6), LB Koby Pruski (5-8, 175, 4.6), G John Waclawczyk (6-1, 200, 5.1). Top juniors: DT Alan Johns (5-9, 175, 5.1), FS Rhett Kelley (5-9, 165, 4.7). Top sophomore: C James Yaeger (6-0, 180, 5.2).
Other prospects: LB Marcos Guevara, TE Brett Kotara, OLB Sean Clancy.
2014 Notes: Coach King says the Pirates have the experience to make another playoff run. King points to QB Krawietz (36-84-4 601 yards, 8TDs passing; 215-1,958 yards, 24 TDs rushing yards), who is a three-year starter and the district MVP, as the on-field leader. LB Pruski (136-828 yards, 13 TDs rushing; 108 tackles) was the district's defensive MVP and a first-team all-district FB. G Waclawczyk is a three-year starter on the OL and DL. King says a year's experience will also benefit FS Kelley, a transfer, and DT Johns, who is both played as sophomores. Yeager started at C as a freshman, a position he had not played before. TE Kotara should help Yeager up front and also contribute in the passing game. Chemistry should help Poth excel in 2014.
Here is the magazine's predicted order of finish in district 14-3A for the 2014 season):
1. Poth Pirates (enrollment 247)
2. Blanco Panthers (enrollment 294)
3. Stockdale Brahmas (enrollment 225)
4. Karnes City Badgers (enrollment 265)
5. Nixon-Smiley Mustangs (enrollment 279)
6. Natalia Mustangs (enrollment 281)
---
Our of covering Pirates Football !
---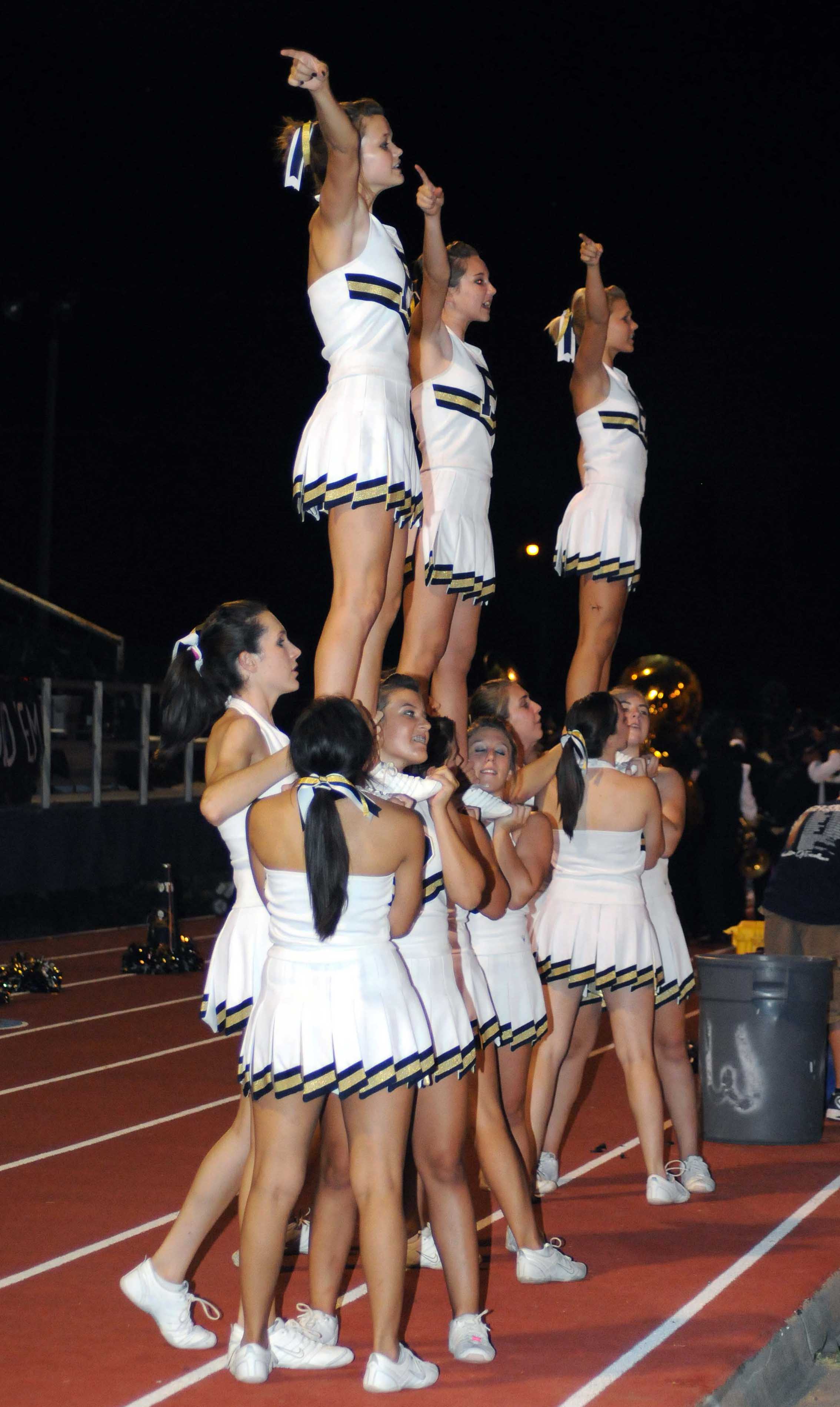 Contents
Welcome to my web pages devoted to the Pirates of Poth High School, located in Poth, Texas.
Be sure to keep checking the Wilson County News for my sports pictures. They (and Robert McDonald) have been very kind to publish my photos.
Click the following links to go to the appropriate section or page:
---
---
Please send me your comments and any suggestions you have to improve these pages. Without feedback, I have no idea whether these pages are worth the time and expense they require. Thanks.
---
This web page is not affiliated in any way with Poth High School or the Poth Independent School District.
© 2000-14 James Richter.
Last revised: September 13, 2014.
The page's WebCounter count says that you are visitor number